Welcome to One Call Communications
One Call Communications is a leading provider of phone systems in North Carolina. One Call Communications was started in 2003 with one employee. Today we serve thousands of clients across Greenville, Rocky Mount, Goldsboro, Smithfield, & Wilson. We sell, install, and service business telephone equipment, voicemail and, voice and data network cabling.
We install and service premium quality products from Toshiba Telecom. We serve both commercial and industrial clients. We are large enough to serve clients of all sizes and, at the same time, small enough to give personalized service to each and every client. We are a member of the Wilson Chamber of Commerce. We are a Toshiba certified dealer and all our technicians have been factory trained by Toshiba.
We Focus on Small & Medium Business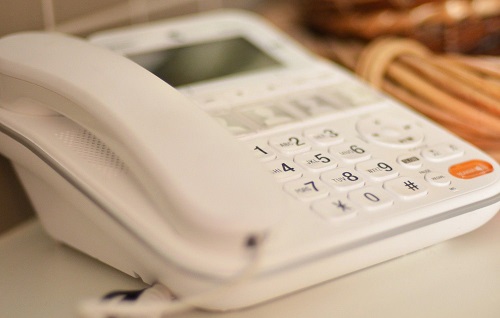 North and South Carolina have always been a breeding ground for new businesses and there are many that have gone on to establish themselves as industry leaders in their respective domains. Telecommunications have always formed the backbone for the customer centric businesses and even the smallest of the businesses in the state tries to maintain a well connected telecommunication system. Telecommunication technology has undergone numerous changes and the latest telecom systems offer some great features. Affordability of the latest technologies is always a factor for the small and medium sized businesses. Majority of the telecom service providing companies tend to ignore the small and medium sized businesses. This has caused a huge technological gap for the smaller companies who couldn't afford the latest telecom systems. Realizing this need, we are providing the latest phone systems at affordable prices for the small and medium sized companies.
We Offer Award Winning Products

Toshiba offers a large number of award winning products and solutions that make it easy to switch to IP / VoIP communication system. From pure IP to converged VoIP, Toshiba products cover the full gamut of IP phone 1communication. You get unified messaging, unified communication, video conferencing, and mobility extended to your smart phones. Working with local service providers and ITSP, we can install SIP trunking for you that will help you reach out to the world, and save money at the same time.
Customized Systems At Affordable Prices
Small and medium businesses can now use our customized telecommunication systems at affordable prices. We take a very unique approach to every project and deliver the best possible solution while ensuring total customer satisfaction. Services and products that we are offering in the states of North and South Carolina are:
Comprehensive consulting and engineering for designing communication systems along with data and voice network cabling
Deployment of communication systems through professional project management and coordination.
Installation of data and voice cabling systems, telephone, paging and voice mail
System administrators and end user training
Repair, addition and changes of existing equipments
Voice Over IP Technology
Training for end users and system administrators of the equipment
Unified communication
Business communication has received a paradigm shift with the introduction of digital data and voice technology. We strive to bring the latest telecommunication technologies to the small and medium scale companies. We have collaborated with Toshiba (one of the largest manufacturers of phone systems in the world) to provide high quality telecommunication tools and systems to our clients. We are here to match the growing telecommunication needs of different businesses. Our policy of competitive pricing ensures that our customers get the best at the most affordable price in the market. One Call Communications has been always been associated with innovative products and services and we always try to make it affordable to the smallest of businesses.
If you too are looking to take advantage of latest Toshiba Telecom systems then we would be glad to help you. Our team would help you to identify your requirements and provide the best possible solution. One Call Communications is a leading service partner of Toshiba and we are expanding our operations to cover multiple cities in the US.
We Provide A Simple Assessment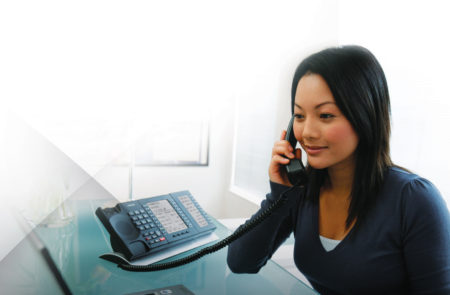 One Call Communications maintains a very unique, simple and efficient approach towards all assignments. All the projects or assignments are divided into three important phases – requirement analysis, deployment, and training. We start with the determination of your requirements. Our team visits your site or office and meets with the concerned authorities to find out your exact telecommunication needs. Once this is finalized, we provide you with the best possible solution. When we get a go ahead from you, we take up the deployment or installation of the telecommunication system. The system is installed and tested for satisfactory functioning. After the completion of the installation, we start training your employees. The people who would be handling the system are trained by our experienced team. After this, we hand over the system and provide support as per the support and maintenance contract.
We provide holistic telecommunication solution, so migrating to a new system won't be a problem at all.
We provide holistic telecommunication solution, so migrating to a new system won't be a problem at all.
With a tight integration between setting up your local network and taking you on to the IP Telephony system, we can provide the following measurable benefits to you.
Effectively handle thousands of calls a day
Improve customer service all around
Improve call efficiency, improved call routing capabilities
Deliver cost savings including reducing long distance call costs
Improve internal communication between multiple locations
Provide unbeatable system reliability
One Call Communications has a strong team that assists the customers to zero-in on the best possible telecommunication products and services. Our team guides customers to scour through a variety of products and find the ones that suit their needs and budget. We have extensive experience of working with several phone systems and we would love to share the knowledge with all our customers. We provide unmatchable service and our team comprises of factory trained technicians. We possess the required knowledge and experience to help you identify the best telecommunication system for your business.