Structured Cabling Services
One Call Communications designs and installs full structured cabling. We do this for both your existing office premises or a new facility you are planning to move into. Structured cabling has to be planned properly, designed well and installed with the proper tools. Doing this will ensure your network connectivity works successfully for years to come.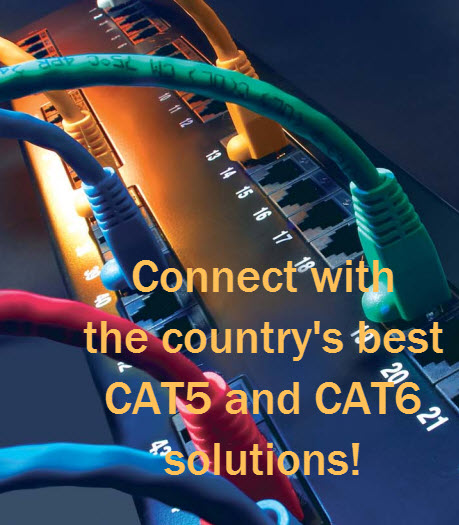 Our cabling solutions are of the highest quality and you can build an Ethernet infrastructure that will ably support your voice and data needs for the present and the future. We build standards based copper or fiber optic solutions that will provide optimum performance and flexibility.
Structured Cabling usually includes the following:
Entrance facilities
Vertical and horizontal pathways
Vertical and horizontal cables
Horizontal pathways
Horizontal cables
Work area outlets
Equipment room
Telecommunication closets
Cross-connect facilities
Multi-user telecommunications outlet assemblies
Transition points
Consolidation points
Adhering to standards while designing and installing a cabling system provides many advantages. Read our blogpost on the advantages of Structured Cabling here. With high performance copper and fiber cabling, recycling of cabling is avoided, and several generations of electronics can be accommodated. Consistency in design and installation ensure universal connectivity and error free transmission of both voice and data.
As a full service cabling company, One Call Communications deliver start to finish cabling services. This includes the following:
Consultation
Site survey
Design and engineering
Supply of all required materials
Complete installation and testing
Certification
Maintenance and support
To learn more about our voice and data cabling services, call us today!