A clear line of communication is the best way to achieve business success. It's important that your team is able to openly and clearly communicate with your customers as well as one another. This is the only way that your business can continue to grow and flourish. To improve your communication processes, you'll need to start with the right tools and systems in place. Below, we'll talk more about what considerations you will need to make when working to improve your business communications processes.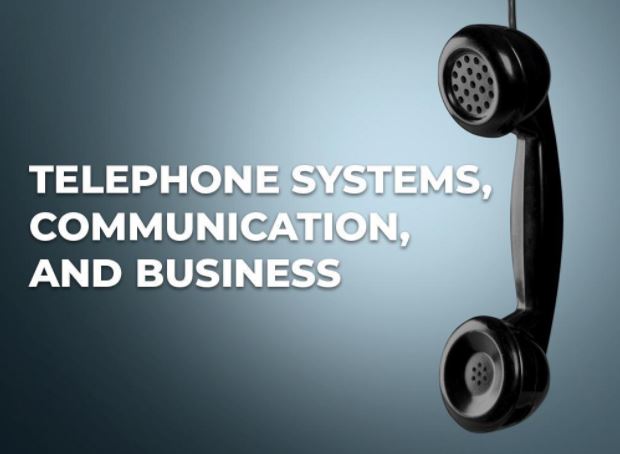 Get the Right Tools in Place
We live in an age where there are a variety of communication tools available to businesses. From time-tested business telephone systems to email and real-time online chat, businesses can instantly and clearly connect with their target audiences despite distance or time zones. As part of improving your communication processes, you'll need to determine which tools are best suited for
It's important to consider your target audience when choosing communication systems. While some customers may respond well to email communication, others will want to speak with someone directly over the phone or through video chat. That's why it's important to have a wide range of communication options available to your business, such as VoIP phone service, video chat, and email. This allows you to be more flexible in meeting customer demands.
Preparation is Key
Another factor that can help you improve your business communication processes is preparation. Your team should have a plan in place for responding to sales inquiries and handling customer service questions or concerns. This plan should include each person's role in communications and what tools they will use. For instance, you will need to make sure that there is someone in charge of handling customer support inquiries and that you outline which communication channels will be used for these inquiries (email, phone, etc.)
When putting a plan into place, it's important to also consider the amount of time that is needed to address different communications. For example, how long do your salespeople have to follow up on a new lead? How long do you give your support team to respond to customer inquiries and resolve complaints? It's vital that you include this as part of your communication plan to ensure that no customer falls through the cracks.
Make Sure Everyone is on the Same Page
Once you have the right tools in place and you've developed an action plan for communications, it's time to make sure that your team is on board. This generally involves two steps. The first is to explain the processes for handling communications from customers. Make sure that each team member knows what their role is and has a list of expectations when it comes to communicating with customers and leads.
The second step is to make sure that your team is familiar with your communication tools and knows how to use them properly. This is the only way that you can ensure that your business is getting the most out of every communication channel. You can host company-wide trainings on how to use new business telephone systems, and provide additional help to those who need it.
Communication Solutions for the Modern Business
One Call Communications Business Telephone Solutions enables businesses to improve communication through a variety of solutions built for the modern business. No matter what size or industry your business is in, we've got the right tools to ensure that your company has open and clear lines of communication, both internally and externally. Contact us today to learn more about your options for improving your communication tools and technology.