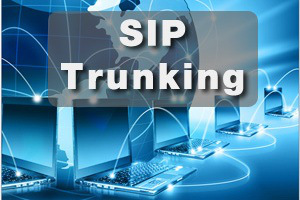 Companies reeling under the pressure of huge telephone bills do not realize that there is help in the form of a telecommunication technology – SIP Trunking. In order to survive in the competitive market, companies need to not only have a robust telephone system and data lines but they also have to cater to the unique needs of its mobile workforces. The old communication systems have become obsolete and now people are using VoIP, which can be made even more efficient with the help of SIP.
SIP Trunking is popular for its amazing QoS (Quality of Service) and it is a very powerful technology that is both highly scalable and flexible. SIP enables companies to streamline enterprise communication while cutting down the costs as well as resources. SIP or Session Initiation Protocol is the technology that helps to establish SIP Trunk Lines that facilitates concurrent calls to the PSTN line. The trunk lines are similar to the lines that come from the channels or telephone company to the T1 circuit. With the help of this technology, the phone lines connected to the desk do not ring, instead whenever the calls come in, it is your mobile phone or the computer where the ring is heard.
There are many reasons for changing your business communication system from ISDN to SIP Trunking. SIP trunking is a very robust technology and helps a company save a lot of money – even more than the ISDN. Since this telephony service is IP based, it comes with a lot of other advanced features and benefits that can take care of a variety of business issues. The productivity of your company will receive a huge boost as SIP will solve your communication issues at an amazing pace.
The top 5 benefits of using SIP Trunks are as follows:
SIP offers infinite scalability – SIP is all about saving money because SIP offers unparalleled scalability thereby helping you to cut on capital expenditures. You can start with a small set up and scale without any hassles thus helping you to manage the communication load without any difficulty.
SIP offers 40% more savings than ISDN or any other system – Market research has revealed that on an average, companies using SIP trunking are able to save 30% to 60%. Since SIP uses the existing IP infrastructure or PBX equipment, you will need only a few additional pieces of equipment to get started with SIP. The cost savings start from the time of the installation itself. All your long distance or overseas calls will be treated as local calls and you will be able to realize huge savings on your telephone bills.
No calls will ever remain unattended – In case the calls to a desk phone don't get answered, they will automatically get redirected to the mobile phones. Thus, employees who are not present at their desks or are working remotely will be able to receive the calls from wherever they are. You will never have to lose a customer because the calls get answered even when the office is closed. All the incoming calls will be programmed to get redirected to another extension or mobile phone or even routed to other trunk groups with different phone numbers or locations.
Efficient communication – All your employees will be able to experience the benefits and features that come along with SIP. Instant messaging, voice calls, video conferencing and call recording are some of the features that will help in enhancing communication among the employees and customers.
Quick ROI – You will be able to recover your investment within a short span of time as you will not be required to pay for any additional equipments or services that you don't need. SIP helps you to maximize the existing internet bandwidth by adding voice to the existing traffic, which in turn saves a lot of money.
About One Call Communications
One Call Communications is a leading provider of phone systems in North Carolina. We serve thousands of clients across Greenville, Rocky Mt., Goldsboro, Smithfield, & Wilson. We sell, install, and service business telephone equipment, voicemail and, voice and data network cabling. We install and service premium quality products from Toshiba Telecom. We serve both commercial and industrial clients.
Call us today for your networking and communication requirements.