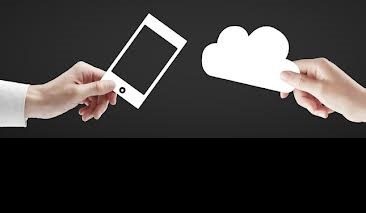 The decision to choose between premise-based and cloud phone systems can turn out to be really challenging because it can have long term impact on your business communication. While opting for VoIP or Voice over Internet Protocol, you will have to analyze and choose the system that best meets your business needs.
A premises-based solution is one where the hardware and other equipment are installed and maintained at your office site. On the other hand, if you opt for a cloud phone system, the phones in your office will be connected using the Internet to the provider that operates and maintains all the telephony equipment and cloud data center. You need to make an informed choice and in order to do that you will have to make yourself aware of the benefits as well as the challenges associated with both the systems.
Here is a brief comparison of both the systems:
Comparison of the Features
Many hosted or cloud telephone systems may not offer all the features that you would find in a premise-based system. In case a cloud telephone solution does not offer critical features like IVRs, queues and conferencing or charge additionally for these, then it is not wise to opt for such a solution. However, having said all that, there are several cloud telephone solutions that encompass all the necessary communication features that an organization would require. Cloud telephone solutions offer a wide range of features that can make business communication really attractive.
Upfront Cost
The cloud-based or hosted solutions come with low upfront cost and you will have to pay only a nominal monthly fee based on your usage. However, when you opt for a premise-based solution then the upfront costs are high as you will have to buy all the necessary equipment like servers, which are pretty expensive. However, you will benefit in the long run as the server and other equipment costs can prove to be a worthy investment. In case you are operating a small business with a handful of employees (5 to 15) then paying the monthly usage fee is more justified. There are also bigger organizations that opt for the cloud based VoIP because of the advanced telephony features they get.
TCO or Total Cost of Ownership
The TCO for a cloud based system is quite low because your hosting provider will take care of the server configuration as well as maintenance. You will be making big savings because you will never have to buy the hardware equipment or hire a dedicated team to maintain the server and related systems. This is a big advantage you get when you opt for the cloud telephony over a premise-based solution.
Existing Infrastructure
If you are using legacy systems like TDM to connect to the PSTN network then it can be taxing on the company's pocket. At the same time, upgrading your technology infrastructure for using VoIP can be an expensive move too. However, when you switch to the hosted PBX then you can realize substantial savings. In case you want an idea about the amount of money you can save by moving to the cloud then you can consult with One Call Communications and we will analyze and give you the exact figures. For using your old PSTN system, it is best to opt for a premise-based solution.
Scalability
For the businesses on the path of growth, scalability is an important factor to consider while making a switch to hosted or premise-based solutions. For the premise-based solution, you will have to invest a lot of money for expanding your business communication system. However, scalability is much easier and less-expensive when you opt for the cloud telephony. You will need to just pay more as you grow or keep adding users to your communication system.
About One Call Communications
One Call Communications is a leading provider of phone systems in North Carolina. We serve thousands of clients across Greenville, Rocky Mt., Goldsboro, Smithfield, & Wilson. We sell, install, and service business telephone equipment, voicemail and, voice and data network cabling. We install and service premium quality products from Toshiba Telecom. We serve both commercial and industrial clients.
Call us today for your networking and communication requirements.